Senior Software Engineer - £60k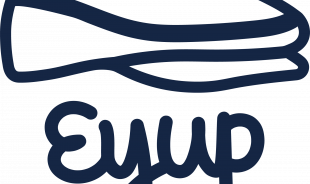 Job Ref: 2471
Affecto are super excited to kick off 2022 by partnering with EyUp Academy (https://www.eyup.com/) - a new initiative set up by David Richards MBE (founder of WANDisco) who're on a mission to plug the digital skills gap. Starting in Yorkshire, they are teaching people tech skills, securing them jobs as developers whilst having a huge impact on their personal, social and economic wellbeing.
EyUp in turn are partnered with the award winning iO Academy (https://io-academy.uk/) to train aspiring software developers in the fundamentals of coding, software design and agile project management. In 16 weeks, students learn all they need to know to land their first role in software development, helping them to kickstart their new careers in the digital sector. Essential to the success of EyUp is to make sure their course is as inclusive as possible, and help to make positive change in the tech industry. For the duration of the course our students work as an agile team, based in the historic Castle House in the heart of Sheffield.
What will you be doing?
You'll need to be an enthusiastic programmer with great interpersonal skills and a knack for explaining complex technical topics. As a Lead trainer, your role will be focused on delivering the Academy's 16 week coding course, Full Stack Track, to aspiring software developers, acting as a coach, a mentor and a trainer for the students while they learn from you to start their new careers. You'll also research technologies, industry trends and collaborate with other trainers to develop the curriculum, assess student applications, run events such as programming workshops for schools and help with the company operations.
In addition to the 16 week course, you'll deliver both bespoke and pre-designed workshops for companies across the UK, along with working with the other trainers to develop new workshops and ensure that existing ones are up to date as well as the opportunity to stay close to the code by solving complex challenges within WANDisco. In a nutshell though, some of your responsibilities can be summarised like this;
Full Stack Track and workshop delivery - Don't worry if you've never delivered a course or workshop - that can be taught!

Support the Academy Lead with curriculum development

Work with marketing department on brand development

Technical content creation

Student assessment and selection

Support business development with student pipelines
What do you need?
You'll need to have commercial software development experience, having worked on real client projects, ideally within an Agile team. You'll need to have at least mentored more junior developers within the teams you've managed or worked with. You'll definitely need skills in OOP, in particular web based programming using languages such as HTML, CSS and JavaScript. You'll also need to be comfortable working with a back-end language, bonus points if you're comfortable across a number of them.
Naturally, you'll need experience with all the usual development tools and languages: Vagrant, Git, Bash, RDBMS as well as experience of methodologies such as agile, pair programming and code review.
Most importantly however, you'll need to be a friendly, motivated team player who wants to help and develop people. EyUp is all about changing lives. They're building a brilliant, collaborative team with a passion for learning and passing on knowledge to the next generation of developers!
Apply Now
For full details, email Daniel Koseoglu: daniel@affecto.co.uk or call 0114 401 0521.
>
@antonymoss_web @LouisaBenchmark @SHFDigital Thank you for the heads up @LouisaBenchmark, @antonymoss_web I believe… https://t.co/1d3hKzZp1s
There's loads of info around on how to adapt to working from home. The ZDNet special feature has loads of really in… https://t.co/AAoHCon8fo
This forward thinking Sheffield business are using Zoom to interview, hire and induct new staff. We are supporting… https://t.co/SWUuWaPzk5
We work with some awesome businesses in Sheffield who are adapting to the current climate by using technology to he… https://t.co/CThhVzUx53
Devs in Sheffield, experienced in LAMP? Interested in discussing new opportunities? Please contact Team Affecto who… https://t.co/j7CZBoBcic