Our Partnerships
We're passionate about Sheffield's tech sector and we're proud to support these local events and organisations:
Agile Sheffield
A group for all who have an interest in agile - whether you've just heard about it and it's tweaked your interest, or whether you're a seasoned veteran with loads of things to share. They've established an agile community in the city region to share ideas and experiences, and to learn from one another.
Find out more here: https://www.meetup.com/Agile-Sheffield-Meetup/
---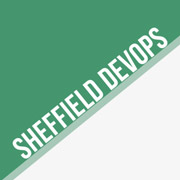 Sheffield DevOps
The DevOps meet up is a great way to learn! This might be new technology or from the experiences of others. It's an opportunity to share your thoughts and find others that are having similar problems and solutions. You'll also find out what Devops related projects and activities companies are doing in Sheffield. It might even lead to some interesting career options.
Find out more here: https://www.sheffielddevops.org.uk/
---
Django Girls
Django Girls is a non-profit organisation and a community that empowers and helps women to organize free, one-day programming workshops by providing tools, resources and support. They are a volunteer-run organization with hundreds of people contributing to bring more amazing women into the world of technology. We are making technology more approachable by creating resources designed with empathy.
During each event, 30-60 women build their first web application using HTML, CSS, Python and Django.
Find out more here: https://djangogirls.org/
---